Šuplja crkva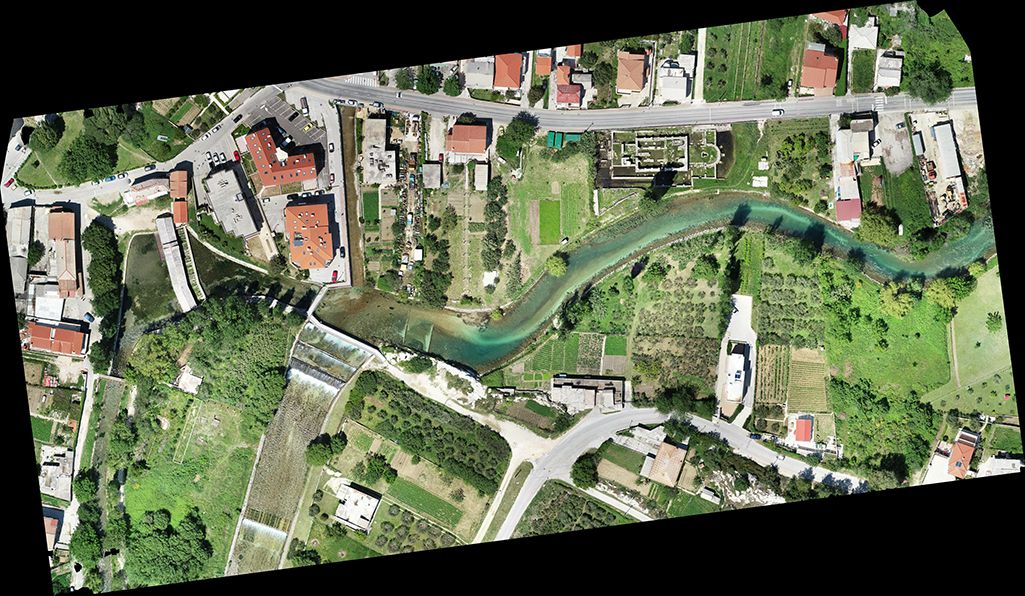 Obuhvat projekta je plato u neposrednoj blizini ranoromaničke crkve sv. Petra i Mojsija, krunidbene bazilike kralja Zvonimira. Radi se o crkvi za koju se s crteža iz 1571. u zadarskom arhivu zna da tada još imala zvonik i zidove, ali ne i krov pa je prozvana "šuplja crkva". U to vrijeme je sigurno bila iznad razine rijeke. Međutim, danas je pločnik crkve ispod razine Jadra radi čega povremeno poplavi. Voda se izlijeva iz obližnjeg potoka (Sv. Ilije) koji dolazi od Rižinica i nanosi mulj. Potok ujedno predstavlja granicu obuhvata s južne strane. Zbog opasnosti od plavljenja, predviđeno je da se trasa potoka translatira južnije, čime će osim sigurnosti od poplava ovaj lokalitet skupa s obuhvatom projekta, dobiti dodatni novi prostor.
Granica obuhvata na istočnoj strani je granica prema privatnoj izgrađenoj parceli, a granica prema sjeveru je županijska cesta koja u tkivu Grada Solina predstavlja bitnu gradsku ulicu - Put Majdana.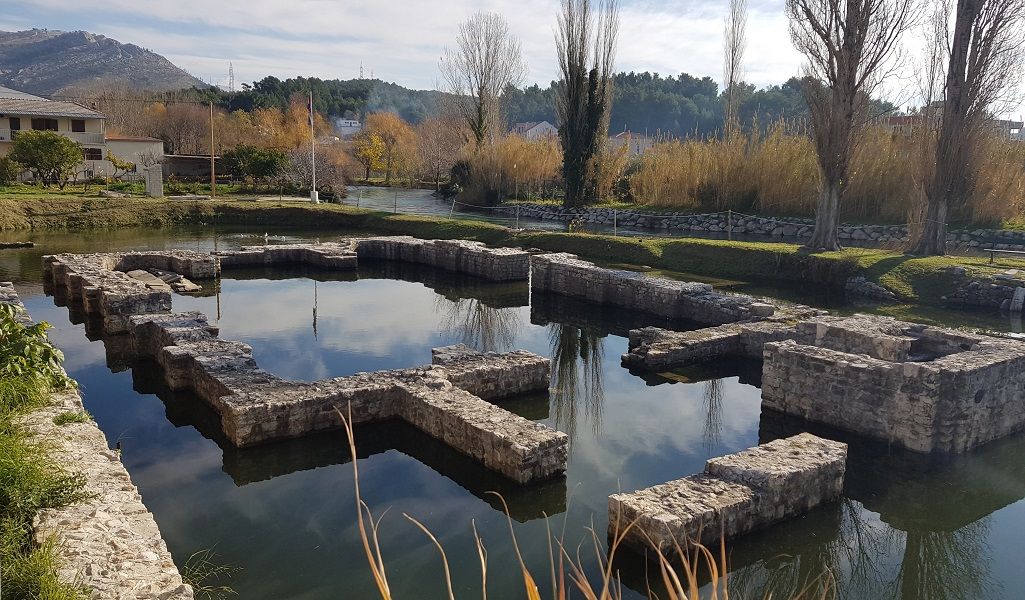 Arhitektonskim projektom se predviđa:
1. faza - izgradnja parkirališnog platoa za posjetitelje Šuplje crkve i okolnih prirodnih lokaliteta. Budući da je ovaj predio Solina, osim ponešto arheoloških nalazišta, potpuno privatan, s ograđenim izgrađenim dijelovima, to će ovaj parking biti koristan i za druge osobe. Predviđeno je njegovo širenje i dodatni sadržaji čim se za to ostvare uvjeti, tj. čim se napravi novi koridor potoka.
2. faza - kojoj se pristupa nakon izmještanja korita rijeke Jadro, a u kojoj bi se izveo objekt ugostiteljske namjene, sanitarni čvor i turistički ured.
3. faza - most preko rijeke koji će ujedno služiti kao vidikovac i terasa s pogledom na arheološki lokalitet.